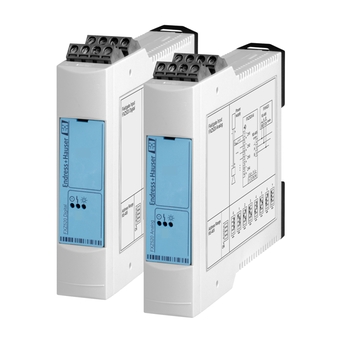 This product is no longer available.
Please check new generation in the section predecessor / successor or contact your local Endress+Hauser entity.
Successor

Fieldgate FXA42 is a gateway for worldwide remote monitoring of field devices. It can integrate logic functions via its integrated web PLC and this in a secure way via various communication networks.
6 documents
Technical Information (TI)

Technical Information Fieldgate Input Module FXZ520

Technical Information (TI)

English version - 08/2015

New version available in English

Analog and digital inputs as extensions to Fieldgate FXA520. Fieldgate Input Modules FXZ520 are used together with Fieldgate FXA520 for remote scanning of conventional 4...20 mA measuring instruments, binary switches and pulse transmitters.

| | | | |
| --- | --- | --- | --- |
| | EN | | |
| | | | |
| | | | |
| | | | |

| | |
| --- | --- |
| Language: | English |
| Version: | 03/08/2015 |
| File size: | 1.7 MB |
| File name: | TI00023SEN_1415.pdf |

English version - 06/2014

New version available in English

Installation and mounting instructions

| | |
| --- | --- |
| Language: | English |
| Version: | 27/06/2014 |
| File size: | 410.4 KB |
| File name: | KA00272SA6_1314.pdf |

Manufacturer Information (MI)

Fieldgate Inputs FXZ520 Manufacturer Information

Manufacturer Information (MI)

English version - 01/2009

New version available in English

Manufacturer Information for users regarding software updates (following the NAMUR recommendation 53) New software version : 01.01.00

| | |
| --- | --- |
| Language: | English |
| Version: | 30/01/2009 |
| File size: | 87.5 KB |
| File name: | MI067S_04_en_01_09.pdf |

Product family: Fieldgate

German version - 10/2006

New version available in English

Product root: FXZ520- Declaration number: EG06 007-A

| | |
| --- | --- |
| Language: | German |
| Version: | 16/10/2006 |
| File size: | 45.9 KB |
| File name: | EG06 007-a.pdf |

Product family: Fieldgate

English version - 08/2018

New version available in English

Product root: FXZ520- Declaration number: EC_00246_02.16

| | |
| --- | --- |
| Language: | English |
| Version: | 02/08/2018 |
| File size: | 270.7 KB |
| File name: | EC_00246_02.16.pdf |

Ordinary Location Product Safety

Product family: Fieldgate

Ordinary Location Product Safety

English version - 09/2007

New version available in English

Product root: FXZ520- Region: Canada,USA Approval agency: CSA

| | |
| --- | --- |
| Language: | English |
| Version: | 11/09/2007 |
| File size: | 253.2 KB |
| File name: | CSA1895815.pdf |